THE SUPERIOR SOLUTION OVER PLASTIC DECKING
 
Plastic decking (also known as PVC decking or vinyl decking) is often the common alternative to timber, but composite decking is where you'll find the most value. Composite decking boards look like real timber, won't bow or shrink in extreme temperatures, and are more environmentally friendly than plastic decking boards. Not convinced? Read on…
Composite vs. Plastic Decking Considerations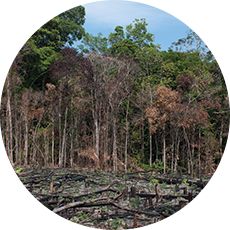 Environmental Impact
Trex® composite decking is comprised of 95% recycled materials (reclaimed timber and plastic) and a hardy protective shell that resists scratches and scuffs. Most PVC vinyl decking is made from virgin plastic, which is mostly created from coal, natural gas, or petroleum. Every year, Trex saves over 181,437 metric tonnes of plastic and timber that would have made its way to landfills. In fact, a 46.45 square meter deck is made from around 140,000 plastic bags!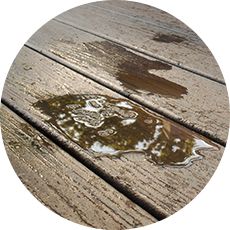 Weather Resistant
Another thing to consider when you're choosing between PVC versus composite decking is its hardiness. Unlike vinyl decking, Trex's innovative material mix resists swelling and contracting in extreme weather, which eventually leads to loose joints and unstable decks. With unpredictable weather becoming more common this is a genuine concern.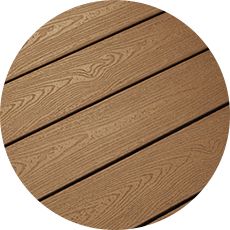 Prevent "Chalking"
"Chalking" (when the boards themselves turn white) frequently occurs with PVC decking, resulting in an unattractive finish. Trex's robust decking was built to retain its initial beauty year after year. We know the last thing you want is for your gorgeous deck to turn into an embarrassing eyesore.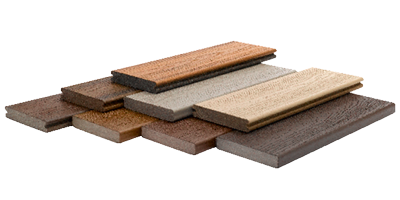 Order a sample and see for yourself how our durable, beautiful, low-maintenance boards leave timber decking in the dust.