« All ideas
TrexPro Spotlight
Let's Talk Trex: Fraser Decks & Patio Covers
TrexPro Platinum builders are the leading experts in Trex products. Because of their ability and expertise to design and build outdoor spaces ranging from simple to complex, they have achieved the highest level of recognition from Trex. There are more than 250 TrexPro Platinum builders worldwide. We check in with them from time to time to find out what's trending in outdoor living in their neck of the woods. 
Meet Dave Fraser, owner of Fraser Decks & Patio Covers. After working 18 years in construction, nine of which specialized in deck building, he has some interesting insights into life in the decking industry, homeowner's favorite outdoor living features, and even gives us the scoop on his stunning Island Mist patio project perched in the hills of La Mesa, California.
Why did you choose a career in deck building?
Simply put, it's fun. I was a custom home builder/remodeler and I didn't enjoy it. When I built decks and patio covers I felt like a kid on a jungle gym. It was just fun. I was enjoying going to work again. And one huge plus is that the homeowners are always in a good mood when we are building decks because it's a new adventure for them. It's much easier to be passionate about something when you are enjoying building it and your clients are enjoying it too!
How many years have you been using Trex products?
11 years.
What characteristics of Trex decking do your homeowners appreciate most?
The look and the low maintenance. I have found that very few people will actually take the time to refinish decks and the ones that do get around to doing it hate it.
"
When I tell my clients they never have to refinish their new Trex
deck they are thrilled! Plus it looks awesome!
Estimate the number of decks you have built in your lifetime.
I don't know the exact number, but in the high hundreds to low thousands.
How long did this project take to complete?
4 months. This project included two decks, railing, a custom lattice patio cover, an island for perfect for barbequing, and a fireplace. Plus, we curved the decking, railing and the lattice.
Why did you choose Trex for this project?
Based on the pavers the client was going with and the pool color I recommended the Trex Transcend Island Mist deck board because I thought it would be a perfect match...and the homeowner agreed!
What are you most proud of on this project?
My crew working through tough working conditions. We did the demo and footings right in the middle of some major rainstorms, so we could not have any heavy equipment out there to help us remove boulders. They had to be removed by hand. Most took 3-4 guys using hand tools for 4-5 hours each to lift them out of the ground. It was slow going and the guys never complained. They were awesome. As far as the finished product I'd have to say the inner curve up against the pavers. Getting that perfect so the transition would be seamless was very difficult, but my guys nailed it!
What were the homeowner's goals for this project & how did you help achieve them?
They wanted a backyard vacation spot where they could host friends, family, and parties. Covid has interfered with the parties part, but they have absolutely loved their new staycation paradise!
What is your favorite Trex product used on this build?
The Island Mist deck board is my favorite deck board from Trex, so I was very excited to use it on a project this large.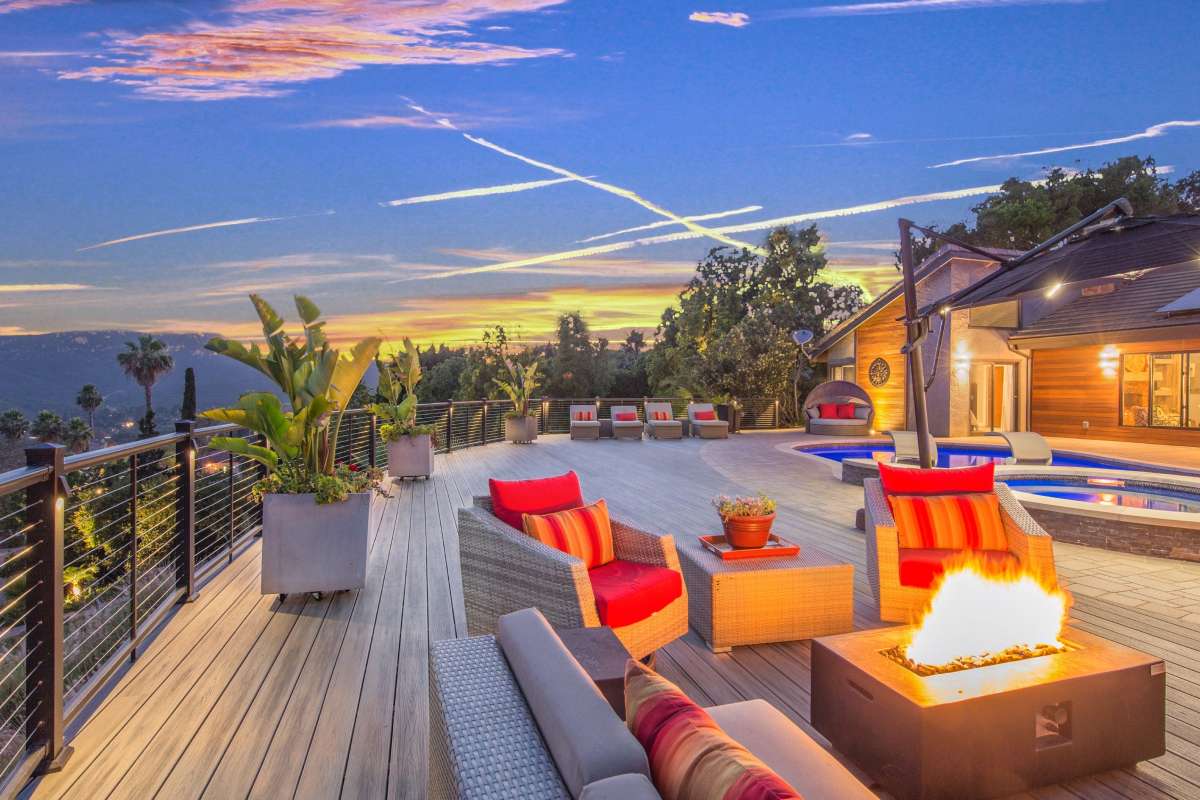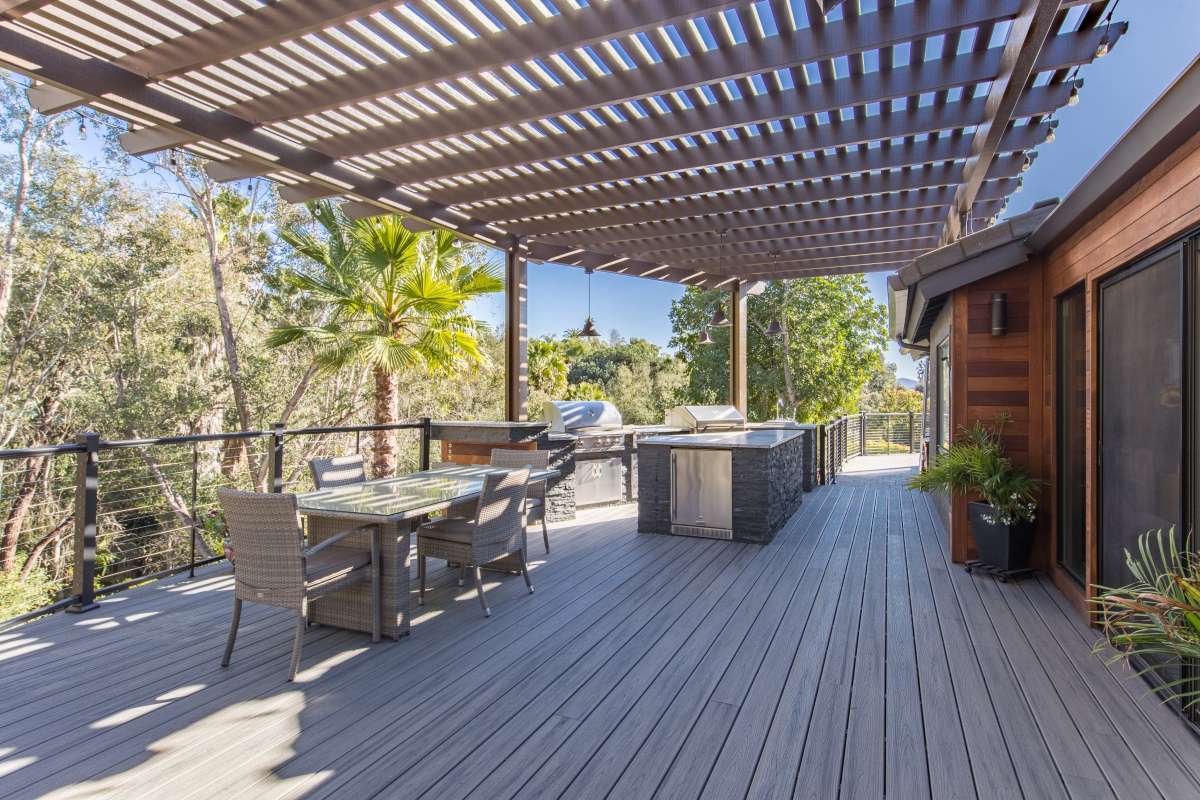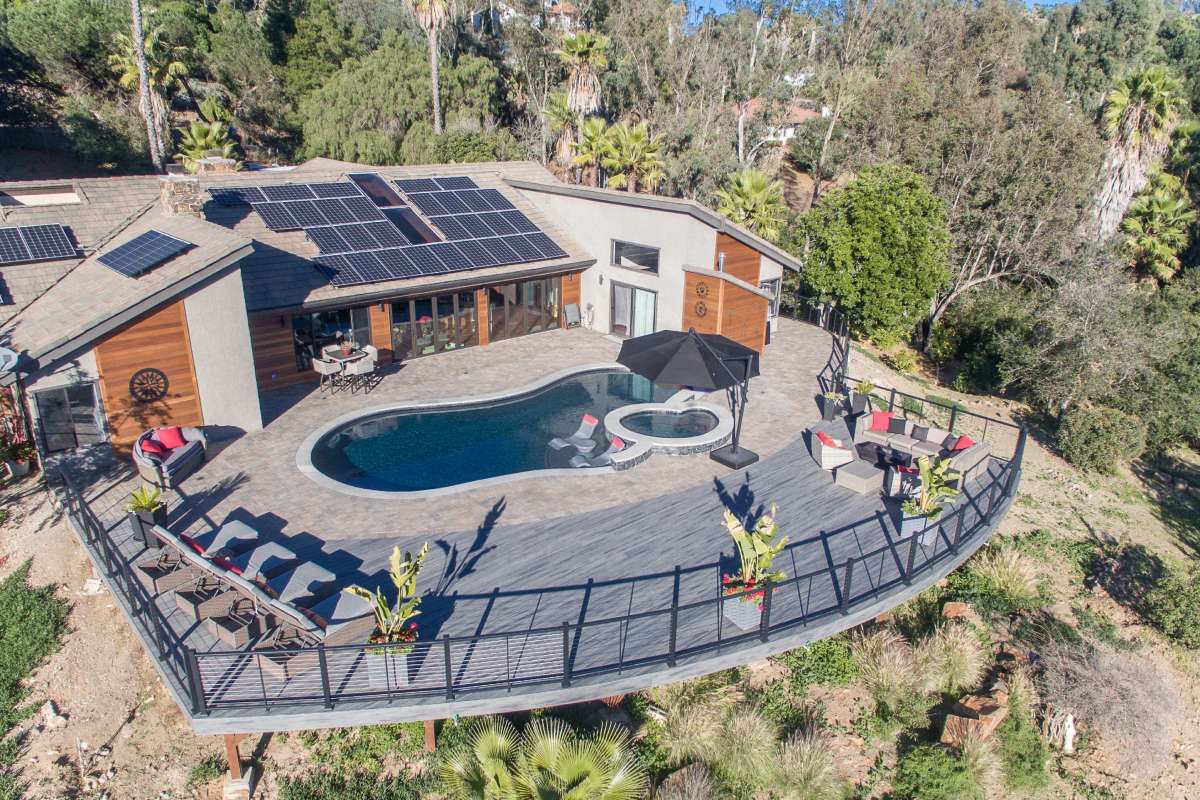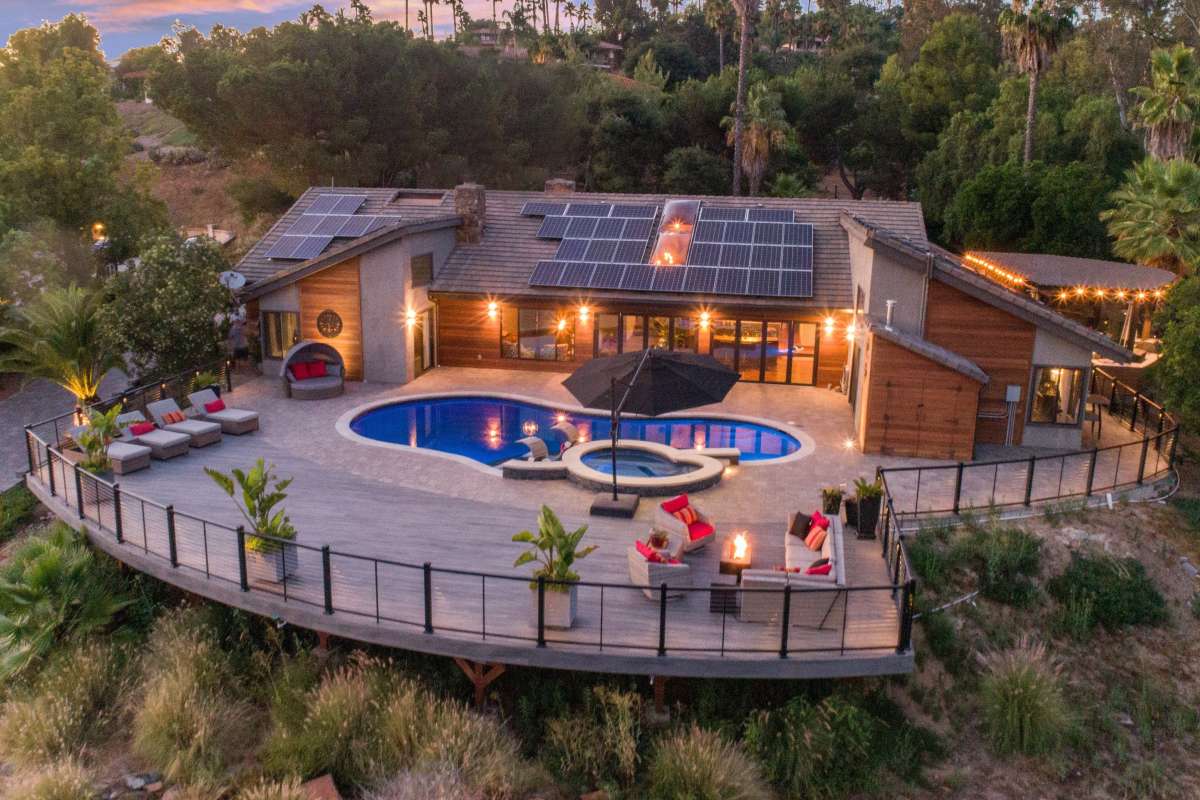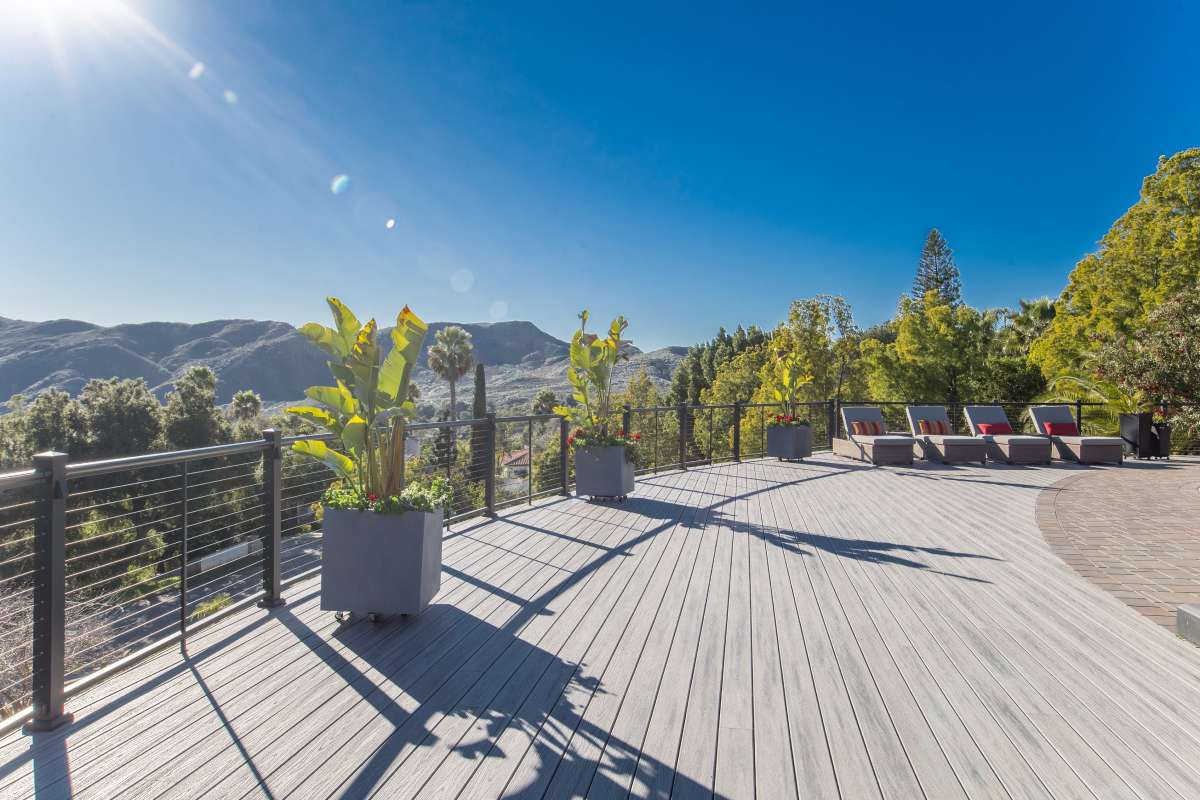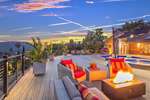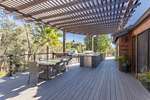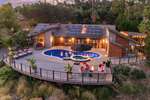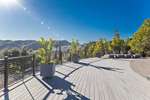 Ready to start planning your deck remodel?