« All ideas
How-To
3 Tips for Building a Deck on Concrete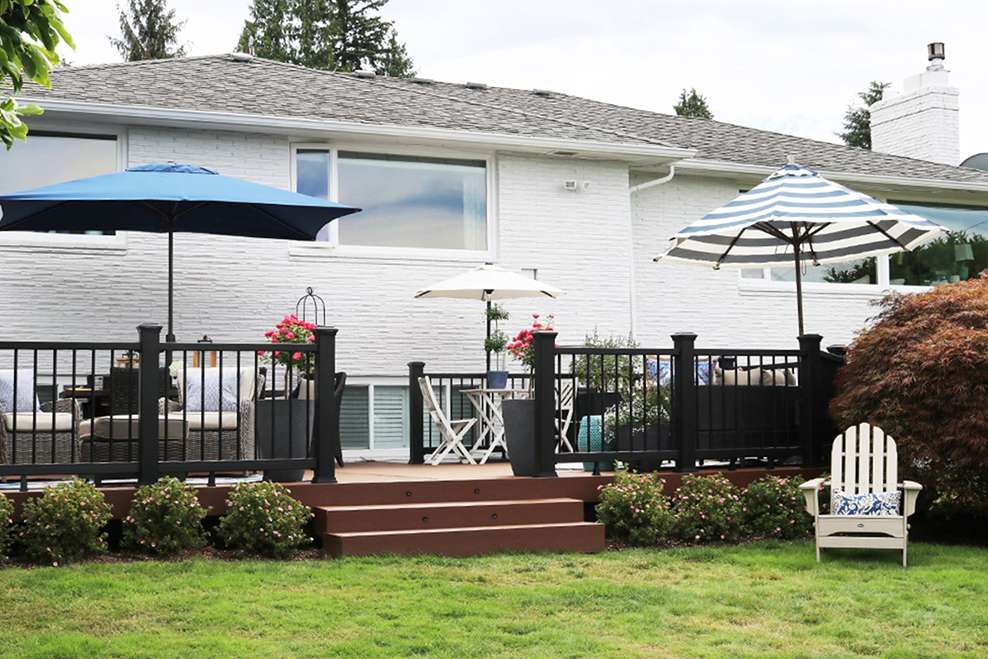 In recent years, it's become more and more common for homeowners to reconsider their concrete patios for something more attractive and easier to maintain: a floating composite deck. But what does one need to take into account when planning this type of cover-up? Here are a few key factors to consider.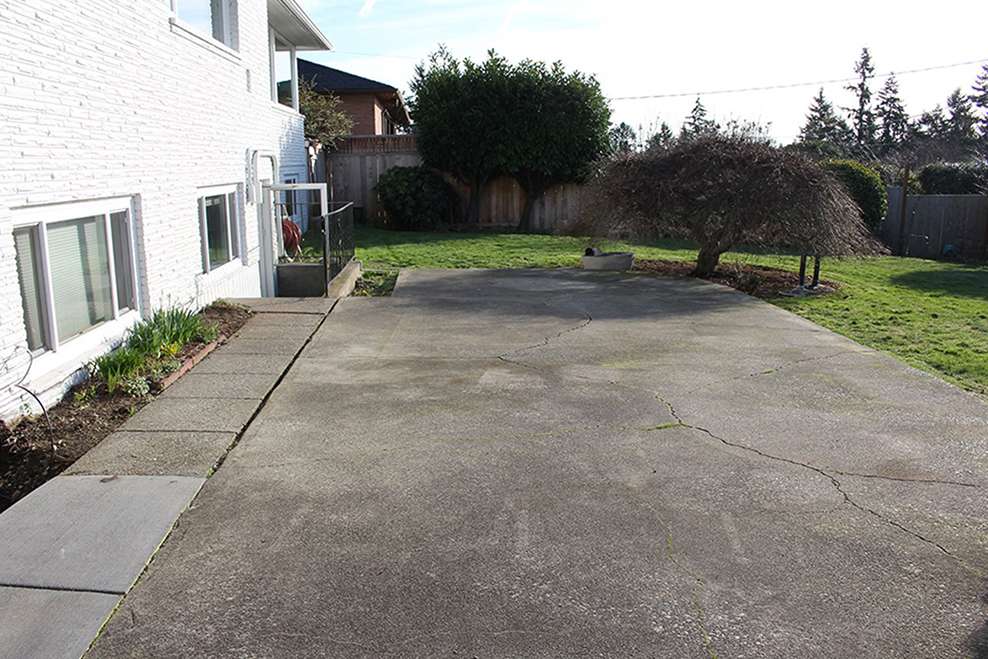 1. Evaluate the concrete's condition
Cracks and craters with minimal growth may still be covered without issue, but be cautious if an area of your patio sinks year after year. If the damage to your concrete patio appears too far gone, consult with a local TrexPro®. They'll assess the project and help you make the Trex decision that's right for you—decking that won't warp or splinter like its timber counterpart.
2. Protect against water damage
Ground-level floating decks are particularly susceptible to moisture build-up, so hard-working water management and air circulation is a must. With a steel substructure, you'll benefit from the durability and peace of mind that only rot-proof materials can provide. 
For those working with a timber substructure, Trex® Protect™ joist and beam tape is an easy-to-use option that can help shield your under-deck from the elements that lead to dampness and decay.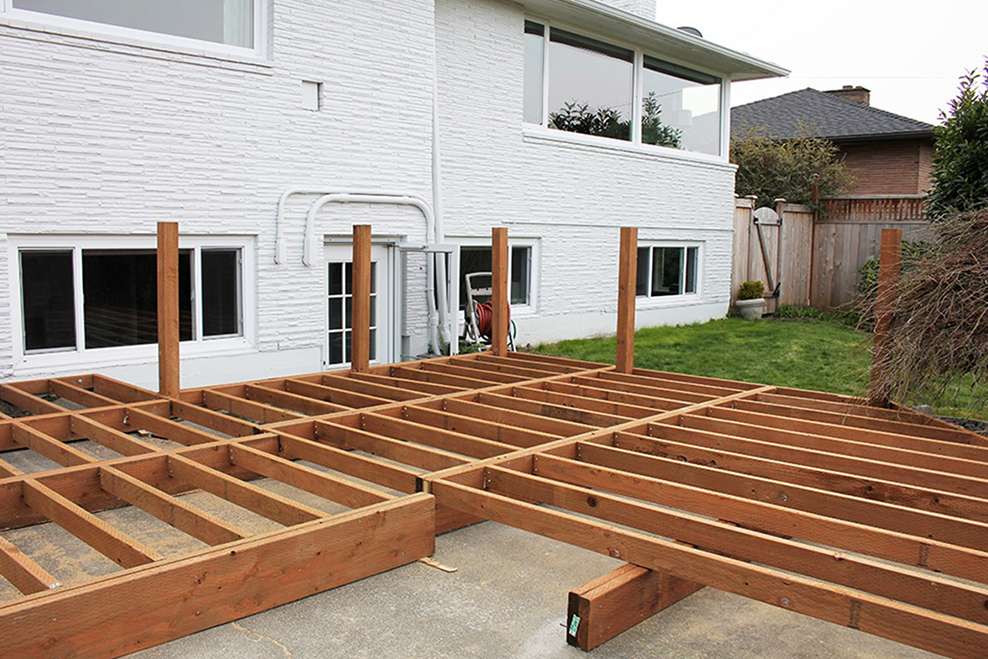 3. Avoid DIY mistakes
Thinking of being your own builder? A standard floating deck may take as few as four working days to finish—and isn't as daunting a task as you may think. Take note of these deck-building basics before you get started.
Gap like a pro. Proper gapping is necessary for water drainage and expansion and contraction, and also allows for shrinkage associated with wood joist systems. Consider using Trex Hideaway® Hidden Fasteners, which create proper gapping when used with our grooved-edge boards.
Pre-drill. Worried about splitting boards? Try pre-drilling surface screw holes to avoid damaging the end of your composite boards.
Know your local laws. In most cases, building permits are required before you start construction. Ensure your deck plan meets local building codes and safety standards. In addition, some states require stamped construction drawings from engineers when applying for a permit.