Product Innovation
There's a reason we're the world's #1 decking brand: we offer the most innovative, technologically advanced outdoor living products available today. As the first company to combine the durability of recycled plastic with the natural beauty of reclaimed timber in a high-performance decking product, we lead the way in applying this proprietary technology to a wide variety of outdoor applications for low-maintenance, luxurious outdoor living.
Unyielding Resolve
From the moment our company was founded, we've been dedicated to developing the world's most innovative decking. From reclaimed timber, plastic and sawdust, we create durable, low-maintenance, high-performance materials that can withstand the harshest outdoor conditions - not to mention the most demanding designers, builders and homeowners. What's more, we continue to break new ground in eco-friendly products and manufacturing processes, leading the industry in green technology. That's the kind of innovative spirit that has always defined our company, and that will continue to drive our growth.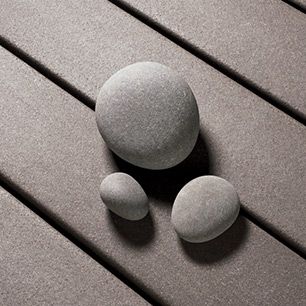 1996: A NEW IDEA
Find innovative uses for plastic and timber scrap otherwise headed for the landfill in a time well before green is a buzzword. Our solution – low-maintenance composite decking – becomes an instant sensation, and launches an industry.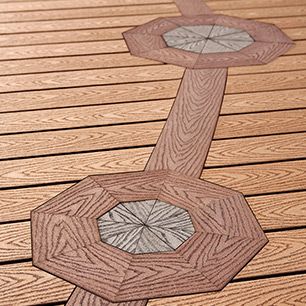 EARLY 2000'S: EVOLUTION
With more Trex in more gardens comes more demand–so much we almost can't keep up. Cue new colours and styles, enhanced timber grains… and the competition.
2010: THE GAME-CHANGER
Trex Transcend® and its protective shell technology is our answer to the declining housing (and therefore, decking) market, creating a revolutionary deck category with superior resistance to fading, staining, scratching and mould. It not only reinvents the industry, it also raises the bar for decking of all kinds.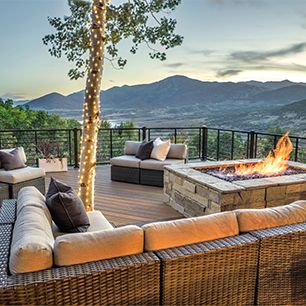 Now and Next
Our innovative engineering that works wonders for deck surfaces explodes to an entire outdoor living system: coordinated railings, lighting, outdoor furniture, porches, and pergolas. The future? One word: more.