THE HASSLE-FREE ALTERNATIVE TO TIMBER DECKING
A Trex® composite deck is ready whenever you want to use it. No sanding, staining, or painting here—a little soap and water or a quick power washing is all the maintenance Trex requires. Timber decks take constant care. Trex composite decking boards are more durable and longer lasting. When you look at all Trex has to offer, timber decking begins to feel like signing up for a second job. Trex composite decking is more durable and longer lasting. When you look at all Trex has to offer, timber decking begins to feel like signing up for a second job.
Maintenance of Composite vs. Timber Decking
When comparing a composite deck vs. a timber deck, consider the maintenance and upkeep requirements for each material. A deck is an investment and, as a focal point of your backyard, you want to maintain its longevity and keep your deck looking new as long as possible.
In addition to ongoing upkeep, timber decks have the following maintenance requirements.
Sanding - Required every 2 to 5 years. Experts recommend sanding your deck after power washing, before staining and sealing, and periodically to remove raised fibers or materials that can cause splinters.
Sealing - Required every 2 to 5 years. Sealing a timber deck is necessary to protect the surface from environmental factors like the sun, rain, snow, and harsh temperatures.
Staining - Required every 2 to 5 years. Staining helps to waterproof your deck, and protects the colour and lumber from warping and damage from weather and other environmental factors. While the total time depends on the size of your deck, staining a deck generally takes about 20 hours per 500 feet.
Painting - Required every 2 to 5 years. A fresh coat of paint is necessary to keep your deck looking new and to protect the colour from the effects of wear and tear.
Cleaning - Recommended semi-annually. Sweeping, washing (or power washing, carefully), deck cleaner.
While you'll want to clean and inspect your composite deck on a regular basis, this timber alternative is a hassle-free option to build a beautiful deck with minimal maintenance requirements. Unlike timber, composite decking doesn't require the same amount of expensive and time-consuming maintenance to keep your deck structurally sound and looking beautiful for years to come.
Longevity of Composite Decking vs. Timber
When choosing the material for your deck, consider how long materials last and which material can best endure general wear and tear, as well as harsh weather conditions. While timber decks look fantastic, they don't age as well as their composite counterparts. Over time, timber can be warped by weather, develop dangerous, unsightly splinters, rot and errode due to weather, and fall victim to insect damage.
Other factors that can shorten the lifespan of timber decking include:
Scratches
Splintering
Stains
Fading/UV Resistance
Composite decking is less susceptible to these environmental concerns. With proper care for your composite deck, it can last up to 50 years while the life expectancy of a timber deck is between 10 to 15 years.
Timber vs. Composite Decking Environmental Friendliness
When you choose decking alternatives to timber, you can feel good about the fact that you're doing your part to reduce waste and help the environment. We manufacture Trex eco-friendly composite decking boards using a blend of 95% reclaimed timber and recycled plastic.
Not only is our composite decking long lasting and low maintenance, our eco-friendly decking materials contribute to a healthier environment. Learn more about the environmentally-friendly benefits of our composite decking.
Composite vs. Timber Decking Cost
There is a difference between the initial cost for timber vs. composite decking. Composite decking costs around $22 - $165 AUD per square meter, including installation costs. Timber decking comes in just under that at $80 - $90 AUD per square meter. While timber decking costs less up front, the costs begin to add up when you consider the maintenance needs that come with it.
For example, it's recommended that you stain a wood deck every two to five years. The cost to stain a deck averages $35 AUD per square meter. While composite decking may cost more upfront, you'll save in the long run by dodging costly repairs and the time and money associated with maintaining a timber deck.
The hassles that come with timber decking
Redwood, Pressure-Treated Lumber and Cedar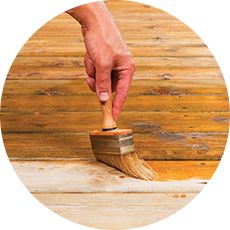 Needs seasonal painting, staining or sealing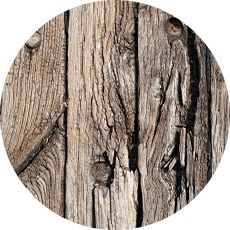 Becomes a safety hazard when it rots, splits and splinters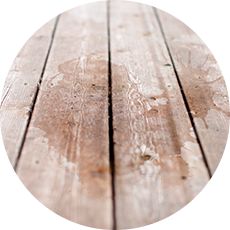 Fades and stains easily, showing every spill and scuff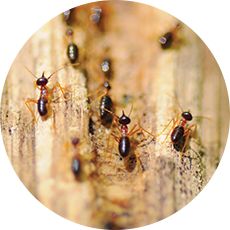 Insects can cause extensive structural damage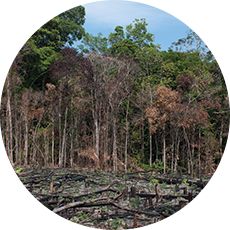 Contributes to deforestation, cutting down trees that local wildlife depend on for food and shelter

Timber decking doesn't age well

Whereas Trex guarantees that after 25 years our decking will still look and feel great.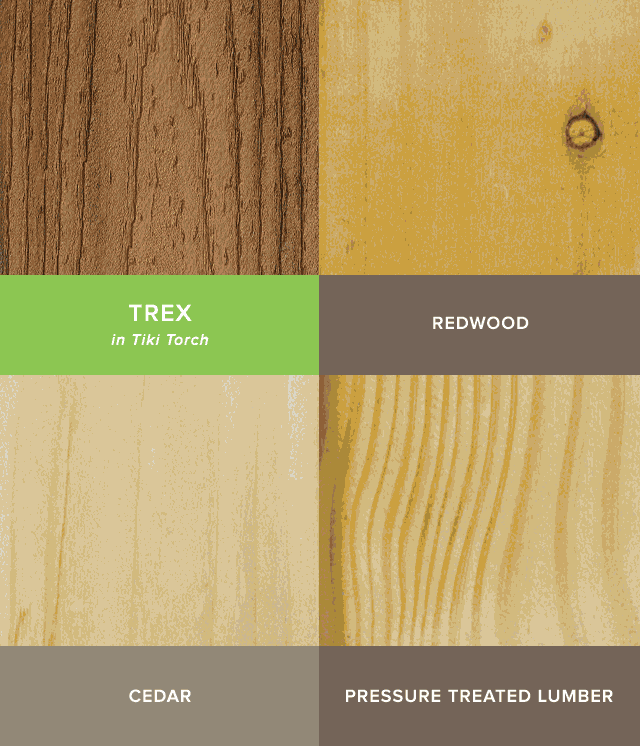 A cut above: this board is made
of 95% recycled materials

---

Trex pioneered eco-friendly composite decking.
No other composite decking on the market comes
close to matching Trex for style or substance.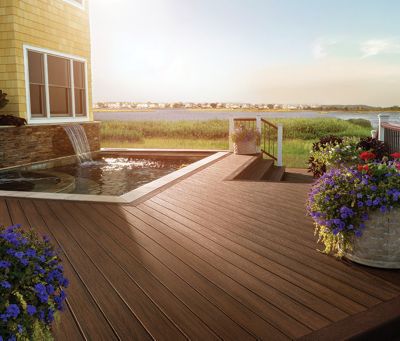 Order a sample and see for yourself how our durable, beautiful, low-maintenance boards leave timber decking in the dust.