« All ideas
Expert Advice
4 Tips For Great Outdoor Spaces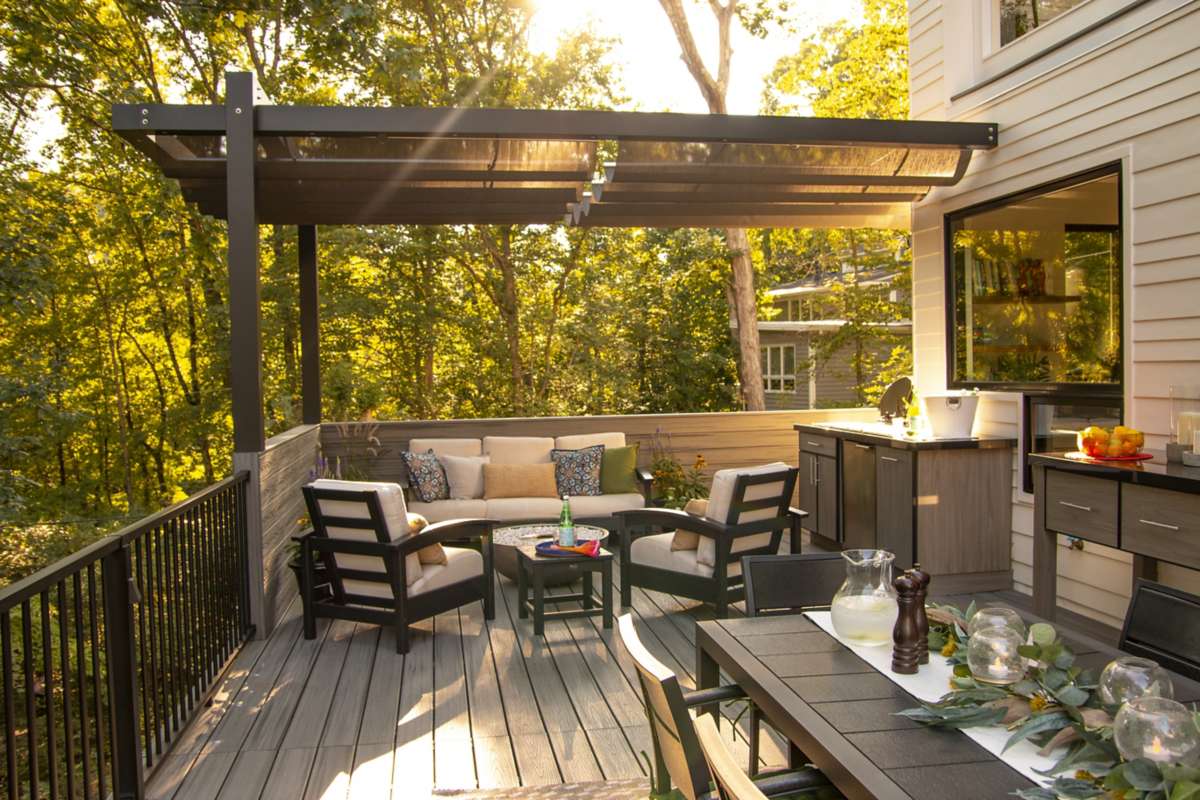 Recently, Trex was featured as part of the first-ever Makeover Takeover Renovation Summit – a virtual DIY home improvement event hosted by Country Living and Good Housekeeping magazines. The livestreamed, interactive event attracted home-passionate consumers interested in outdoor renovations during a year when homeowners are expected to invest more time and money than ever into their outdoor spaces.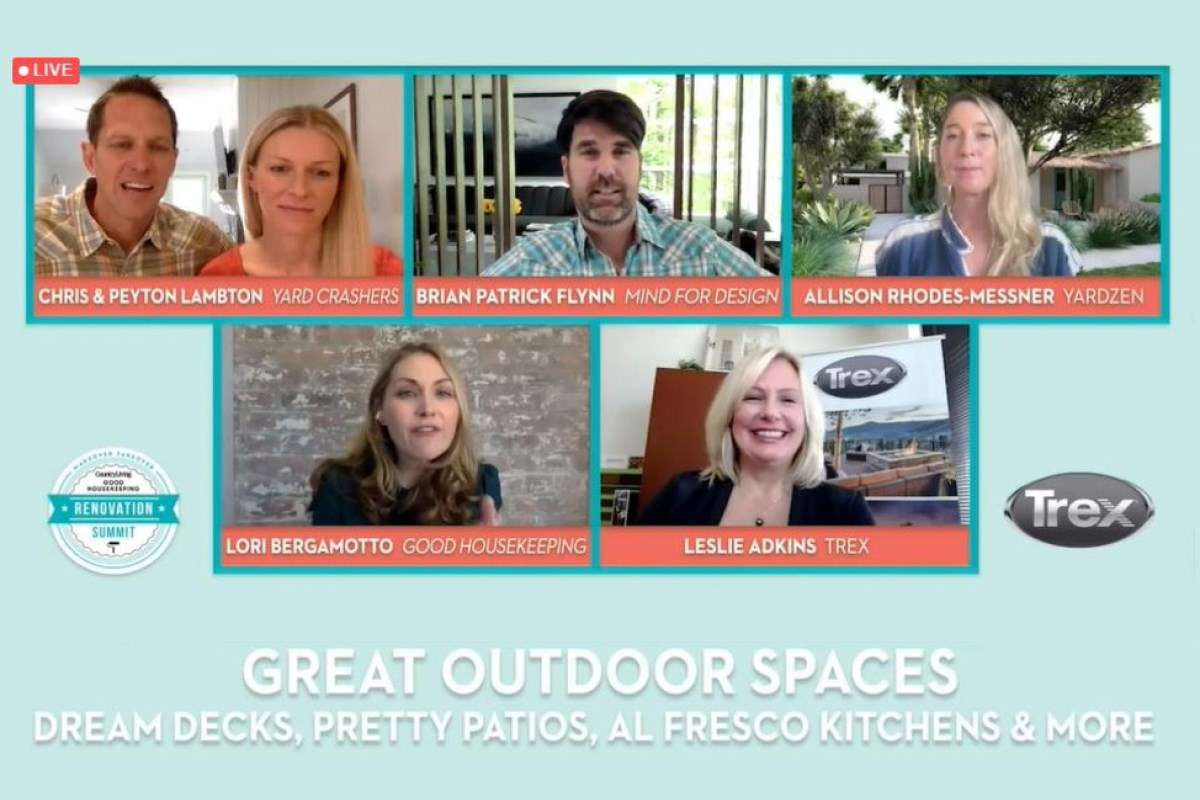 As part of the event, Leslie Adkins, vice president of marketing for Trex, joined a discussion on "Great Outdoor Spaces" alongside a panel of high-profile design experts that included HGTV designer Brian Patrick Flynn along with Chris and Peyton Lambton, co-hosts of DIY Network's "Yard Crashers," among others. The focus of the session was to help attendees get their decks and yards ready for outdoor living season. From deck design considerations and materials to backyard trends, outdoor living accessories and doable DIY projects, the panelists covered a wide range of topics that inspired organic conversation and fresh ideas.
Following the panel discussion, attendees were invited to connect directly with Leslie for a live Q&A session where they had the opportunity to learn more about Trex products and ask pointed questions about their particular outdoor spaces. Here are answers to the most commonly asked questions from homeowners looking to spruce up their outdoor living spaces: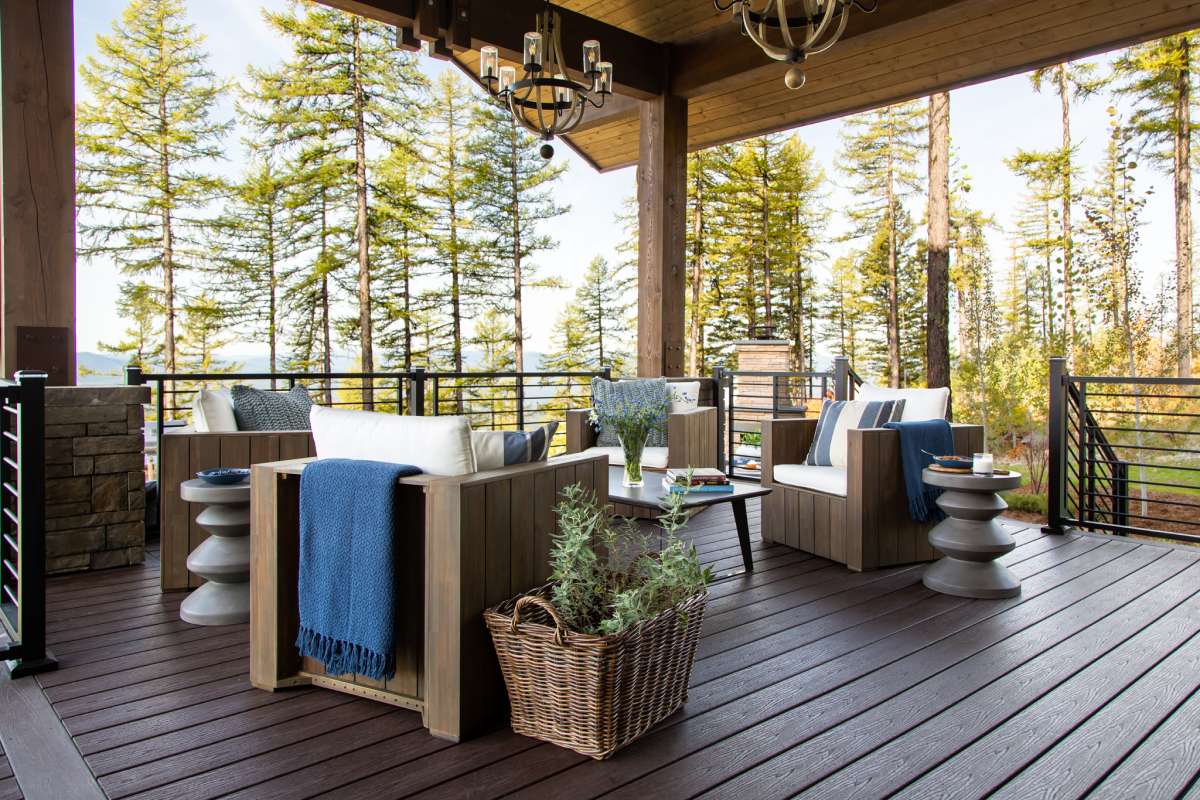 1. Is composite really more eco-friendly than wood decking?
Wood might be a natural material, but the chemical coatings used to protect pressure-treated lumber from rot and mold are not. Composite decking, on the other hand, uses few chemicals in its manufacturing process and does not require any harmful substances to maintain. Building with wood also contributes directly to deforestation, wiping out trees that local wildlife depend on for food and shelter. Alternately, composite decking provides the look and feel of real wood, without the environmental impact. The entire Trex decking portfolio is manufactured using more than 95% recycled content, including reclaimed industrial wood scraps and recycled plastic from common items such as shopping bags, newspaper sleeves and shrink wrap. Each year, the company diverts more than 850 million pounds of waste out of landfills and has never cut down a tree in the making of its products.
2. How do I determine the best decking color for my space?
The right decking color can enhance your scenery, complement your home or make your deck stand out – or all three at once!
To make your outdoor space cohesive with the rest of your home, use similar colors inside and out. Choose a tone that is complementary to your indoor flooring for a seamless transition.
For a natural look, incorporate colors that complement the trees, plants and rocks already in your backyard. Shades of brown or gray will make your deck blend in with its surroundings.
If you want to go bold, choose a deck color that contrasts with your home's siding and stands out from the background, such as a spicy red. Or, consider a complementary decking color offset by contrast railing for eye-catching appeal.
With high-definition wood grain patterns and rich, saturated colors inspired by the outdoors, today's composites look more natural than ever before. To determine the best color decking for your space, try it out with a sample!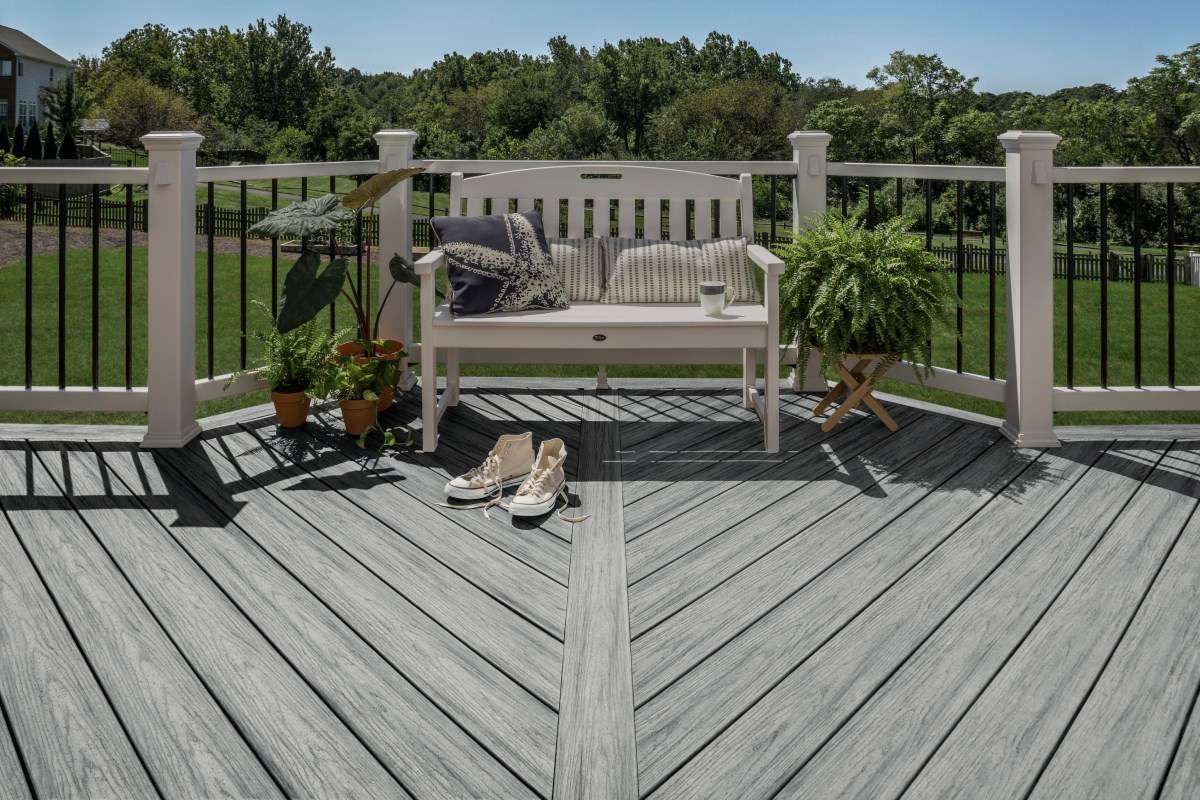 3. Would a wood-alternative deck be more cost efficient?
Once you factor in material consistency, durability and the minimal maintenance, composite decking has never been more appealing.  The cost – and time – required to maintain a traditional wood deck can far exceed the upfront investment of a composite deck that will last decades and is backed by a 25-year fade and stain warranty. When you consider the cumulative costs of annual power-washing, sanding, staining and painting a wood deck – not to mention the value of all the time you get to spend enjoying your deck rather than working on it – composites outperform wood by saving you time and money in the long-term.
4. Can I build a deck and then add railing later?
Contractors and designers recommend you consider railing from the outset. As one of the most visible parts of the deck, railing can provide design inspiration. And, for raised decks, it's a safety measure. Typically, if your deck is more than 30" from the ground, building codes will require railing. If the deck is closer to the ground, railing is not typically necessary but can add an appealing frame to your space. Be sure to check local codes and permitting to determine if railing is required.